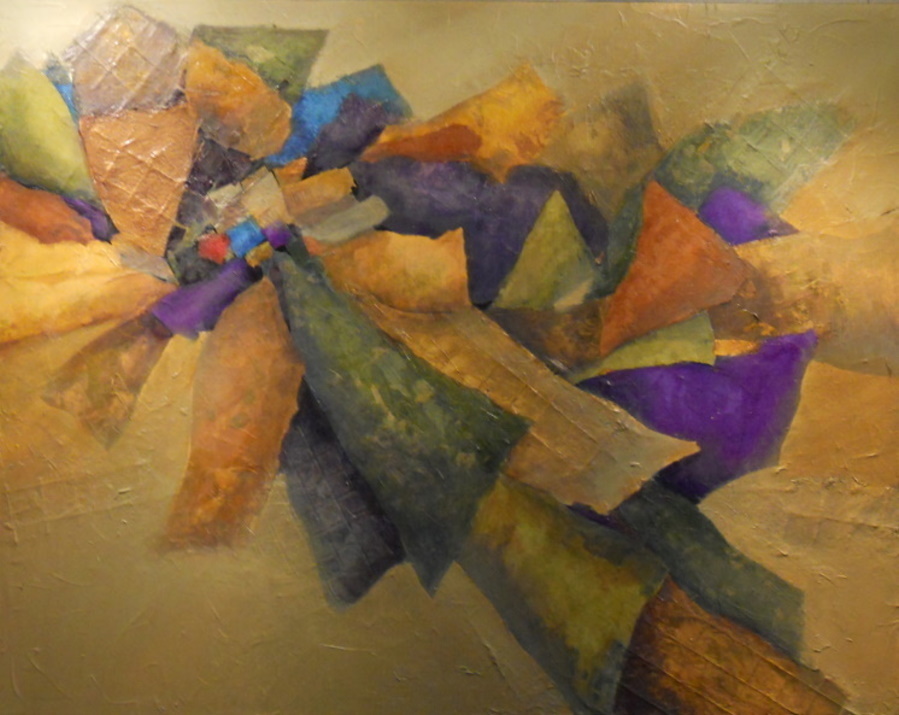 Ever since I began with crayons and paper as a toddler in my highchair in the Pacific Northwest, I have always had the urge to 'make something.'

I decided to pursue Art in college and received a BA from Western Washington University, in Secondary Art Education, but the lack of teaching jobs available, post-graduation, lead me to become a co-owner of a Hamann's Gallery. I worked primarily in watercolor, printmaking and acrylics. During that time I also worked with an art publisher who licensed my work for home decor and linens and selling prints of my work worldwide. Since 2003 I have been working in mixed media abstracts on canvas. Everyday I am inspired by Color, Light and Texture. Each one can be so different when separate, and yet so complex when combined. The luminosity of the gold, copper or silver leaf adds varying degrees of light that, with the changes in texture, create unique effects of color, endless in variation. This is what inspires me in my studio: seeing the painting built through the stages, each layer of glaze gives the piece a new look, oftentimes bringing delightful surprises along the way.


About the artwork and jewelry.......

The abstracts shown on this website may be on display in one of several galleries. I will be happy to pass that information on to you. They are one of a kind and cannot be duplicated. Prices run from $225 to $4200.

The jewelry shown on this website may or may not be available. The pieces are representative of the work I am currently doing. If you are interested in viewing the latest collections, they can be seen at Hamann's Gallery and Gift, or Jansen's Art Center. Prices run from $22 to $150.